The Ultimate Outdoor Kitchen
Whether you're just wanting to enclose your grill and smoker with some storage, or you want to completely transform an outdoor space into an extra kitchen and dining area of your home, Montgomery Builders can build your dream outdoor kitchen and create an entirely new living and entertaining area. In addition to the necessary fixtures for cooking, there are many elements that make a fantastic outdoor kitchen, and we can manage them all. So, let's dig into a few of the choices you have to improve your property value with the ultimate outdoor kitchen!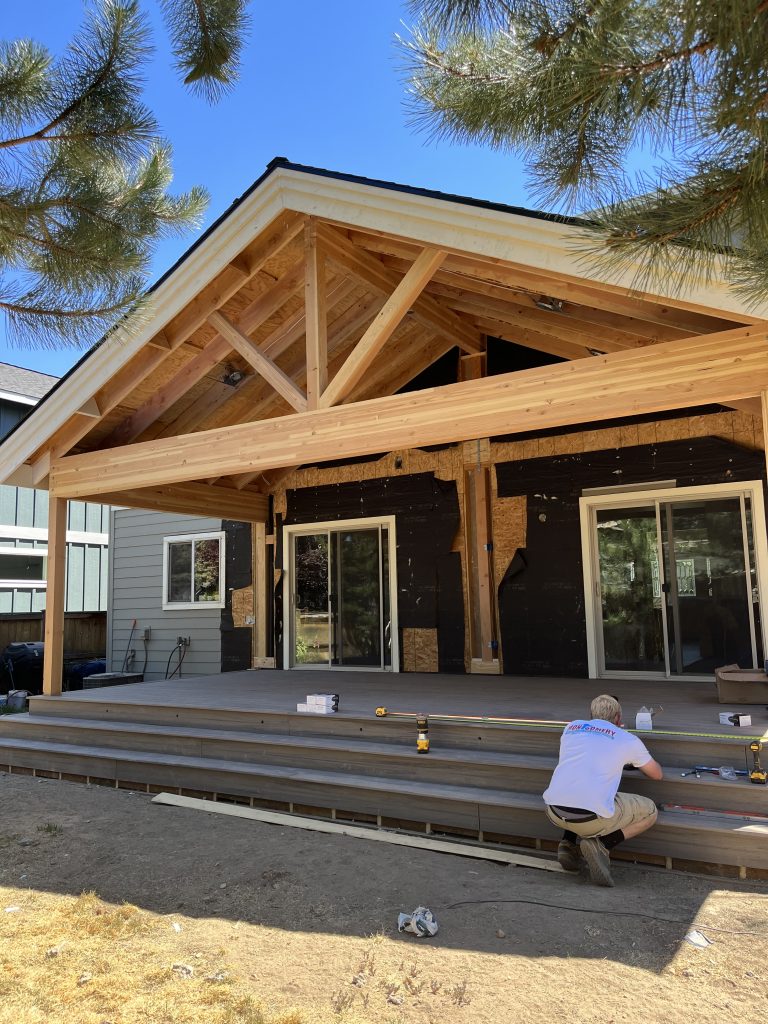 Shade. To really make the outdoors feel like an extension of your existing living space, think about incorporating some shade into the transition from interior to exterior. You can use weather-resistant canvas sails, pergolas with some beautiful climbers, or a roof extension to create a shaded transition to the outdoors. Having some shaded area can also be created with potted patio trees placed strategically to provide cool areas in the hottest part of the day. Whatever route you go for shade, Montgomery can provide the foundation and structure to make your new outdoor kitchen a perfect combination of shade and sun to feel like another room of your home.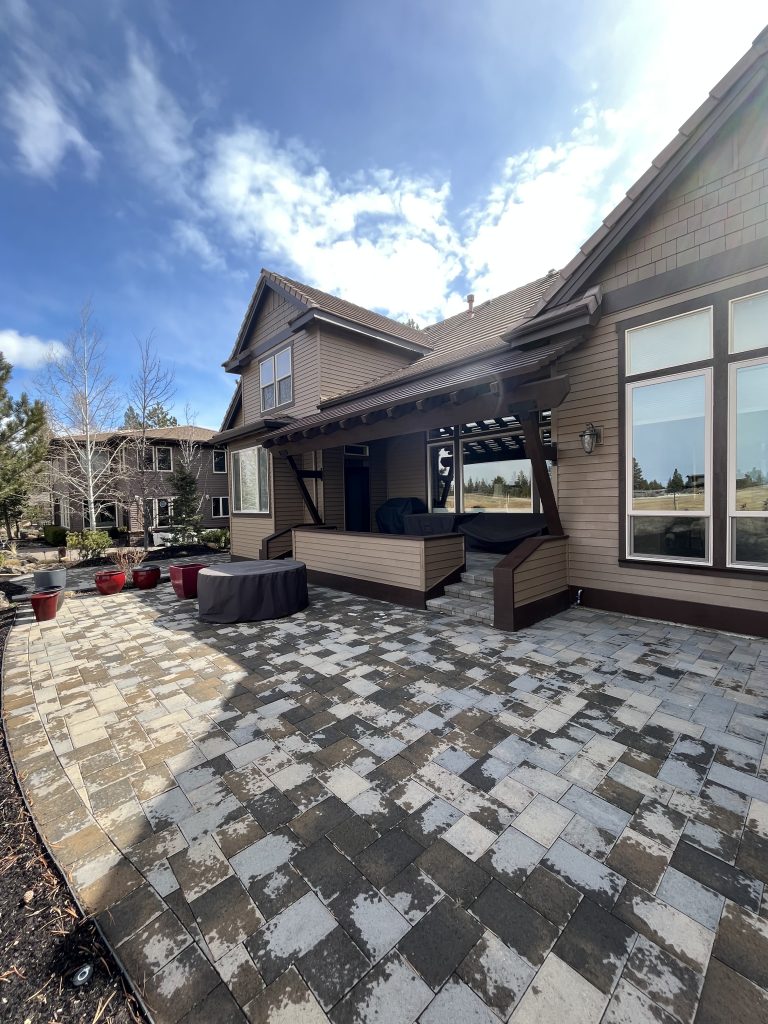 Storage. The basic need of any kitchen, whether outdoor or in, is STORAGE. Our experienced pros can help you design beautiful storage solutions for your new outdoor kitchen. Building cabinets around a grill-hide is an obvious storage solution, but even if you're not building against a wall, some overhead cabinets can be created as well. Creating cabinet and storage spaces will truly make your outdoor kitchen feel like a room as opposed to simply a patio space. Even if your budget is tight, storage spaces should be accommodated into your outdoor kitchen area. Let our experts help you find storage solutions!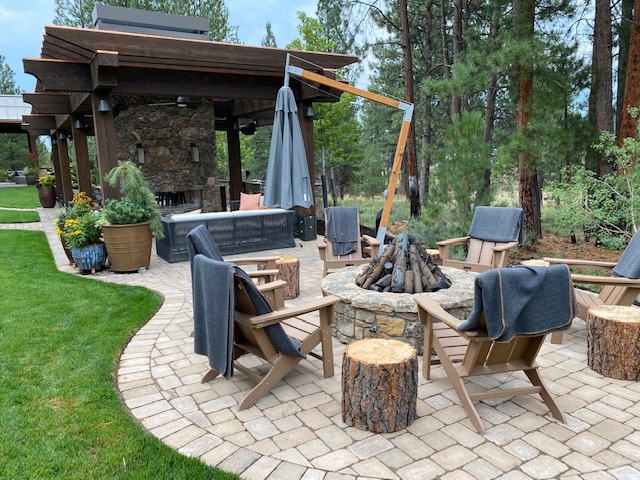 Seating. Would you like seating at an island built around the grill, or would you prefer open space in which to place outdoor dining furniture when needed? Or, why not create both? Your new outdoor kitchen will be just as much a gathering place as your existing kitchen in your home, so make sure there's plenty of seating for everyone to gather and create fun and happy memories. After all, kitchens are about entertaining, gathering, and providing that most basic human need – food and fellowship.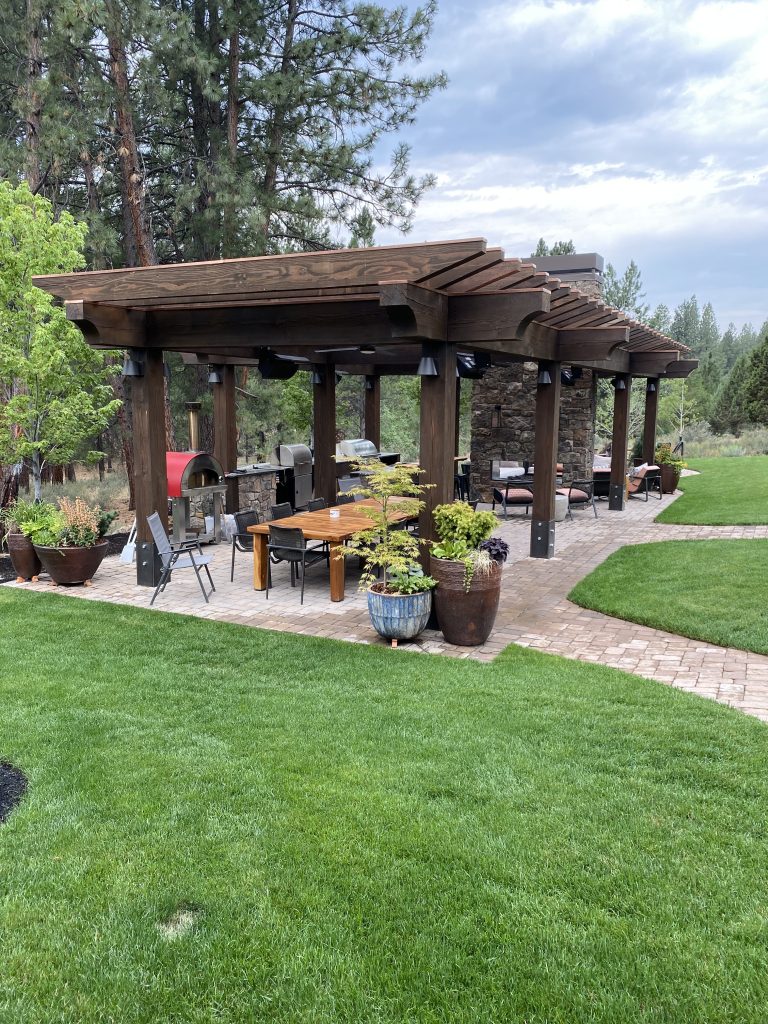 Entertainment. Even if your outdoor kitchen area is completely detached from your home, electricity can still be run to make sure entertainment is available for game-day or movie night. Our pros will ensure that an abundance of outlets are available for everyone's devices, and to power the flat screen, projector, lights, and the mini-fridge full of drinks and snacks kept on hand during the big game or the kiddos favorite animated comedy.
Contact us as you begin the planning phases, and you'll find that we're as excited about your new outdoor kitchen as you are. Contact Montgomery Builders today and get the best experts started on creating your new outdoor living space today.