Quality Outdoor Foundations and Pavers
Did you know that the endurance and quality of your outdoor paved patio, outdoor kitchen area, or driveway is only as good as the foundation under the pavers?  It's true!  While we all admire the beauty of perfectly laid pavers in creative, unique designs, we DON'T want that beauty to be only "skin-deep." If not done properly, a new outdoor build can quickly become a nightmare of poor drainage, flooding, mold and mildew, and erosion.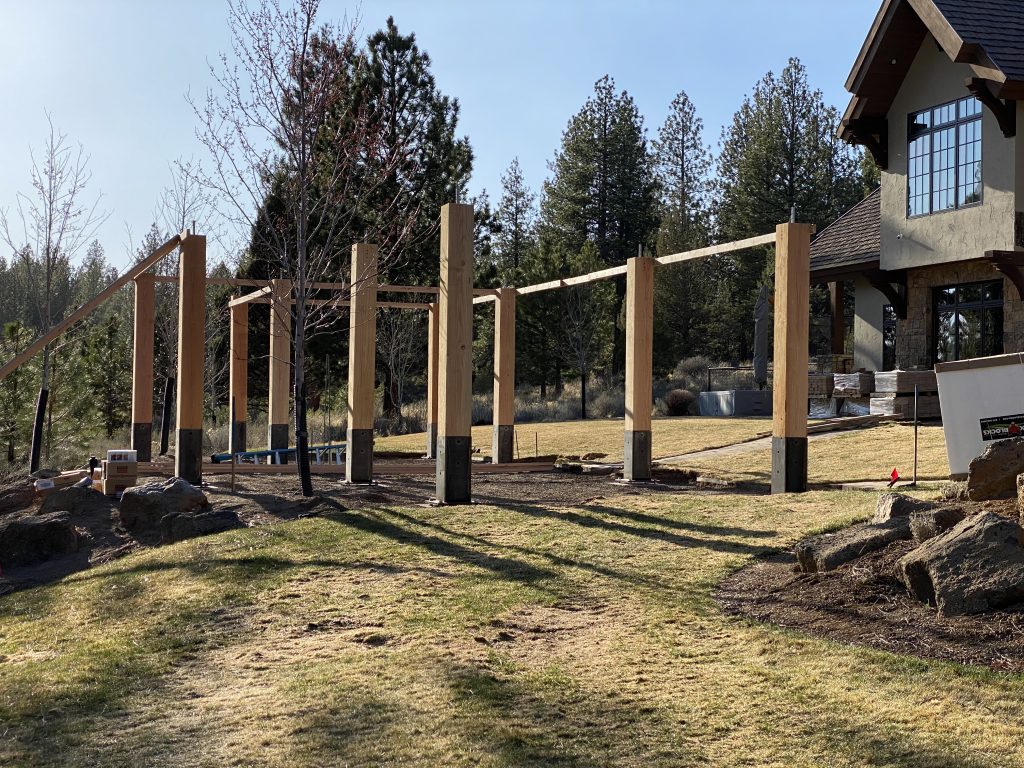 If you're planning a new installation of an outdoor kitchen, fire pit, patio, or a new paved driveway, give Montgomery Builders a call.  We have the experience and professional training to know exactly how to prep the ground under your new patio, outdoor kitchen, or driveway so that buckling, water retention, mold, erosion and poor draining are NOT a problem in the future.  If you're going to build outdoors, do it right the FIRST time! Our professional construction team understands the importance of site prep and foundation work, and we have the experience to make sure that your outdoor structures are as sound and beautiful as the interior of your home.
When you call the pros at Montgomery Builders for your new outdoor kitchen and patio or driveway installation project, we will do a thorough evaluation of the soil in the area to be paved.  We will determine how far down to excavate to ensure that the weight and frequency of traffic will not affect the level of the pavers over time.  We will also determine the best materials for the foundation under the pavers, and the proper slope that will provide drainage and prevent mold and mildew growth.
The many projects we have completed for your friends and neighbors in Bend and surrounding communities are proof that we provide quality that lasts, increasing your property value and ensuring the safety and beauty of your outdoor patio, outdoor kitchen, driveway and walkways for decades to come!  Contact the pros at Montgomery Builders today!