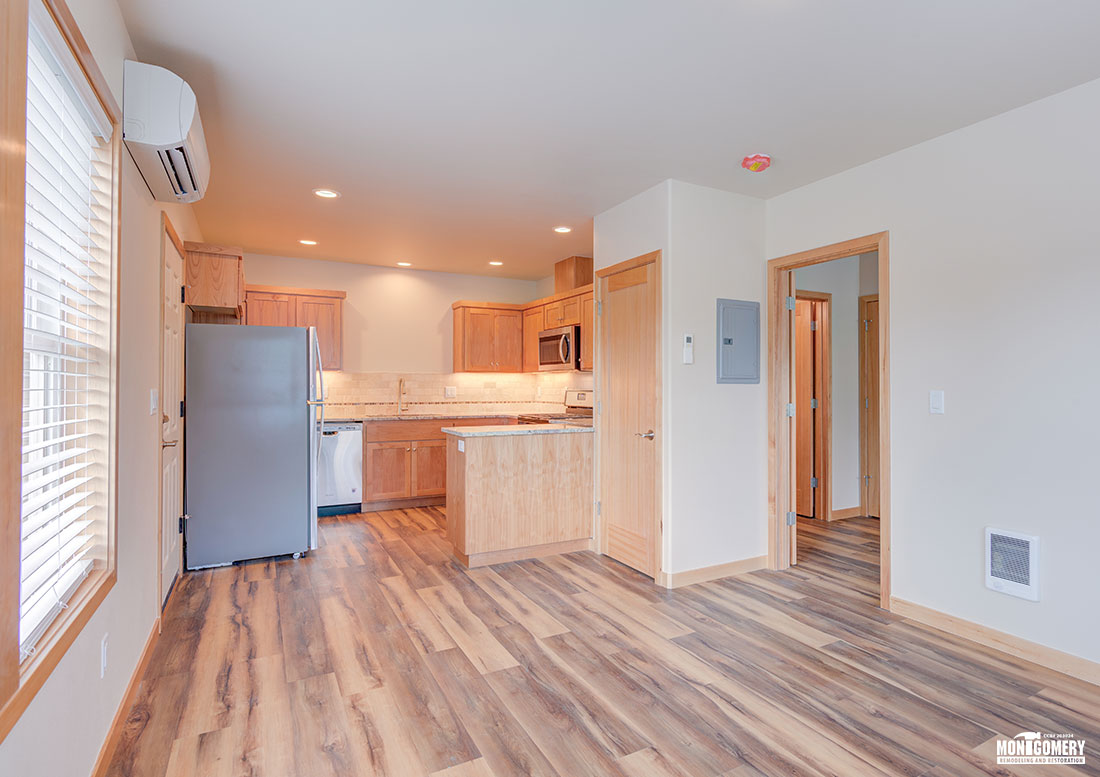 Rental Renovations
How to Renovate Your Rental Property to Minimize Future Repairs
Let's face it, renovating can be expensive. While you want to keep the costs low, don't forget that renovating a rental property stands for an important investment.
Doing renovations, the right way, will make you money down the line. Landlords who focus on the long-term benefits are the most successful at conducting impactful renovations. It's better to make the most of the renovations after buying the rental property. The reason is simple. Typically, the property should be vacant while carrying out any renovation work. Creating an inconvenience for the tenants is never a smart idea.
Furthermore, if you already know the needed renovation tasks, it's better to do them immediately after getting the property instead of postponing them.
In this post by the Rogue Real Estate Sales & Property Management team, you'll learn all about making the rental property renovation stand the test of time, as well as maximizing your investment. Making the right choices allows you to save money on maintenance, repairs, and other expenses in the long run.
Fix the flooring
Wear and tear threaten floors, especially in rental properties. People might be less careful because they don't consider the property as their long-term home. Replacing floors every two years is expensive.
It's better to choose the most durable material straight from day one. Since it's a rental unit, you should keep in mind that the design and color scheme need to please everyone. There's no point in creating an eclectic or exotic-looking space. Here are some of the most cost-effective options of flooring materials:
Cork
Hardwood
Laminate
Linoleum
Tile
Vinyl
Montgomery Remodeling highly recommends using a luxury or engineered vinyl plank flooring. Vinyl plank flooring is extremely durable, scratch resistant and waterproof – perfect for pets and kids! Plus, it is easy to install, not incredibly costly and comes in just about every style and color you could want.
Revamp the kitchen
Some tenants love to cook and most people spend a lot of time in the kitchen. Having a pleasing and clean kitchen adds extra value to your rental unit, but you should still think about the durability.
Don't go overboard and cram the kitchen with fancy cookware, utensils, and appliances. It's cheaper to combine durable, beautiful, and sturdy materials into a universally accepted design solution.
While at it, think about how proper lighting can make a huge difference in how the kitchen looks to your tenants. It never hurts to take some inspiration from professional showroom kitchens.
Paint your way to a great property
Paint is not something you should use to cut costs. Cheap paint won't last as long as their high-quality counterparts. You'll start paying the price difference by applying new paint more frequently, and durability isn't the only concern here. Opting for cheaper paint products lead to less than a stellar looking interior. Of course, the particular colors depend on the overall design and personal preferences. But you shouldn't account for the latter too much.
It's better to choose neutral colors like beige, cream, grey, and white. By choosing a safe palette, you'll maximize the potential of finding tenants.
Consider the accessibility of repairs
Some landlords tuck away boilers, shower units, and similar appliances behind sealed walls. It's tempting because the final look is cleaner. But think about the accessibility issues when it's time to repair something. Not hiding the boilers and cisterns can save money and time if repairs are needed.
Replace old or damaged fixtures and hardware
It's important that you give attention to any faulty fixtures. Though the replacement isn't that expensive, doing this can make a great difference. Also, failing to replace some of the fixtures may cause additional long-term problems. Definitely replace any fixtures with the following issues:
Damaged lighting fixtures
Dripping faucets, tubs and showers
Running toilets
Sticky door handles or window latches
Old or inefficient water heaters
Focus on the budget and details
When renovating your rental property and want to minimize any future repairs, it's essential to lay out a detailed plan. Important and necessary repairs should be carried out first. If you have any budget constraints, these should be the repairs you absolutely have completed. You can still make a separate list for secondary items that accomplish any of the aforementioned ideas, but it is ok to wait if you need.
All of the planning should keep long-term goals in mind. Sometimes certain expenses may seem too much in the short run. But you need to weigh in the higher costs tied to the coming times as well. It could make sense to make the investments now, instead of pushing them into the unknown future.
So, how do you renovate your rental property to minimize future repairs?
Incorporate your budget, but understand that these expenses are investments and especially consider anything that could become more expensive for you to fix in the long run.
Durability is very important when renovating rental units. Most tenants might not be mindful of the wear and tear that they'll cause and so you'll need to pick reliable and strong finishes and fixtures. The longevity of the rental unit gets much better as a result.
Find materials, colors, and finishes that will look good to the average tenant. It's still possible to be creative with minimal elements. The goal is to maximize the appeal for as many people as possible, while still being interesting and desirable for potential renters.
Stick to your plan, your budget and what's crucial to the long-term goals and maintenance of your rental. Don't skimp on what's important, and remember that this is an investment for yourself.