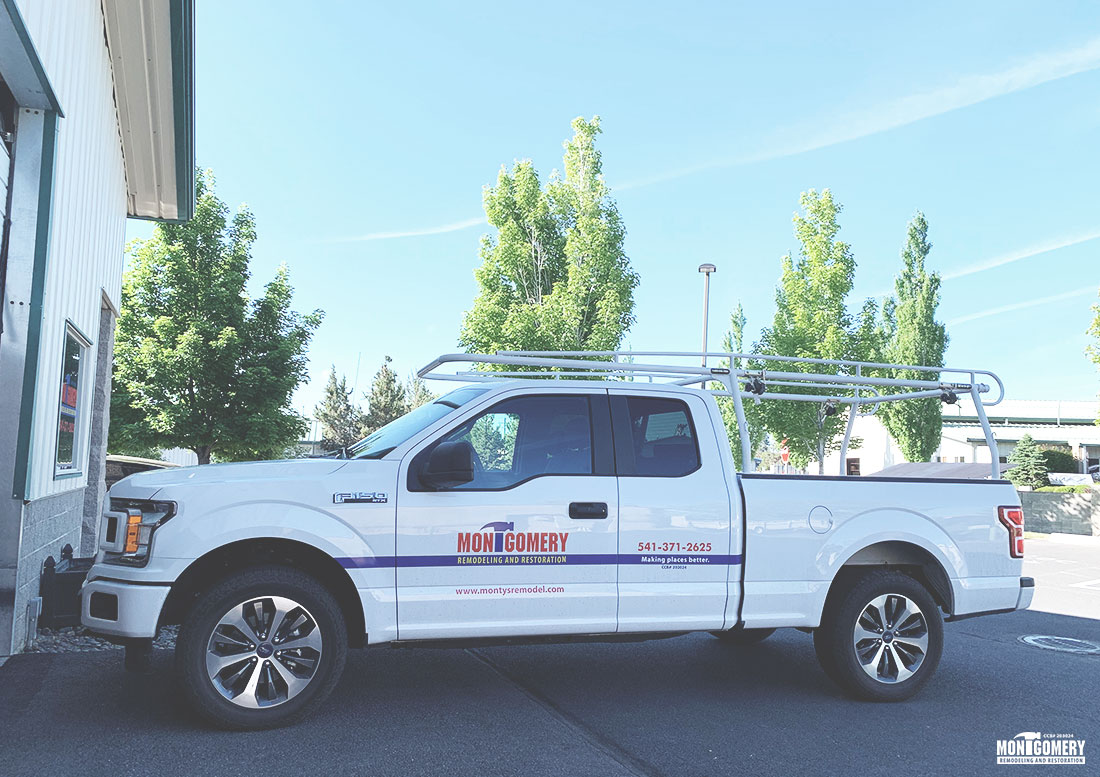 The Montgomery Minute|| Issue 3
Starting off a new season
Happy June everyone! School is officially out, Father's Day was this past weekend, and the longest day of the year is on Friday – We are officially in our busy season! With over 30 active jobs and another 15 ready to begin, we're very excited for the start of Summer.
A few notable projects this month include a full home remodel that we're wrapping up in Bend, (image 1), a duplex that will be finished by the end of the month (image 2) and a new luxury RV garage/shop that we're breaking ground on soon (image 3). We also have a handful of additions that we're both beginning and finishing (image 4). Additions have been very popular for bid requests this month. Many Central Oregonians have decided to add onto their existing home rather than sell and buy something new. We've been adding on rooms, studios, bathrooms, garages and ADUs. In this area, additional square footage greatly increases the value of a home.
Member News
June is also a fun time for many of us at Montgomery Remodeling. Our company owner, Mike Montgomery, is currently vacationing in Loreto, Mexico with his wife and daughter. Our office manager, Lauren, will also be in Mexico at the end of the month with her family. And few other crew members have plans to visit the Portland area or the Oregon coast later this month.
Upcoming Events
On Wednesday the 19th, we will be hosting a booth at the annual Central Oregon Builders Association (COBA) golf tournament at River's Edge Golf Course. Two of our carpenters, Sammy and Steve, will be playing in the tournament, while our office team will be manning the booth. Come say hi, grab Montgomery swag and even some free beer, courtesy of Craft Kitchen and Brewery. We'll be at hole #1!
So far, June is off to a great start! We're so grateful for all our amazing clients that we get to work with. Your dreams are what keep us busy and moving forward. We love all the awesome ideas that you bring to the table. Cheers to a fantastic summer season!