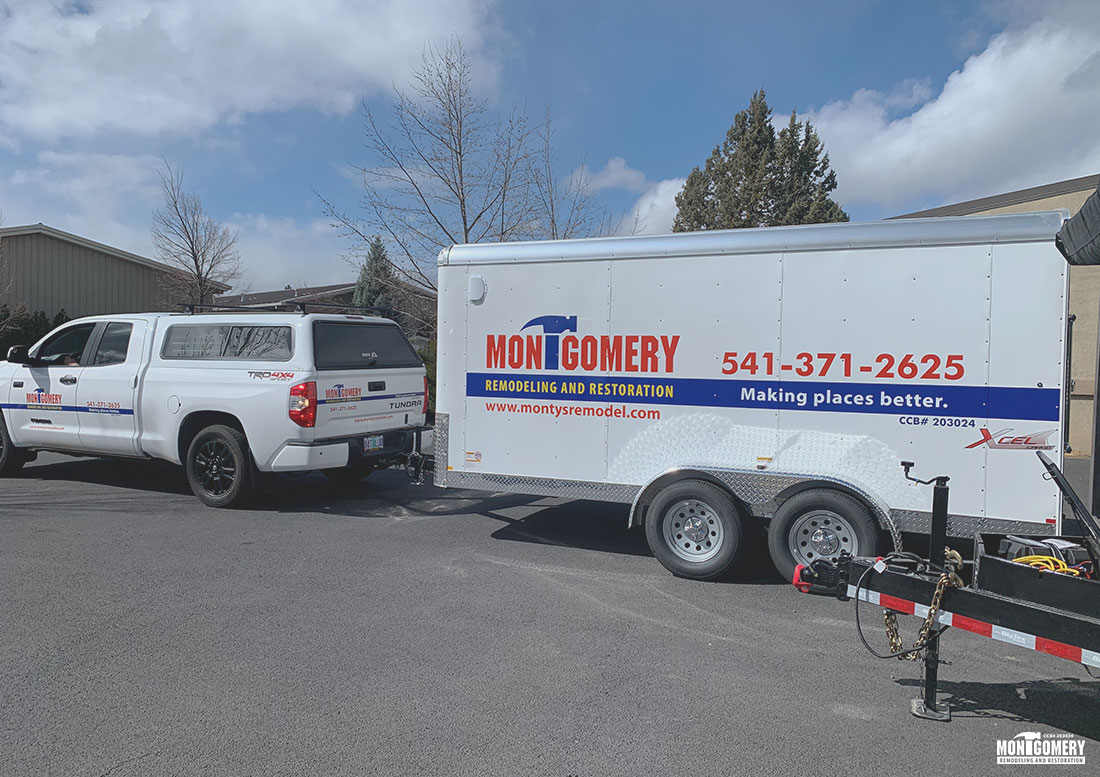 The Montgomery Minutes || Issue 7
Back in Action
Montgomery Remodeling is back to work! We are following all the Oregon Home Builders Association and Center for Disease Control construction health and safety standards (sanitizing as we work, washing hands, wearing masks and staying six feet apart), and we've been fortunate to be able to continue working on job sites. Please visit their websites for more information on COVID-19 and the construction industry. 
Meeting Clients
Now that restrictions are being lifted, Mike and Lauren are in full swing looking at new jobs and meeting with potential clients again. The handshake is gone for now, but it's good to be back to a "normal" pattern and meeting face-to-face with people.
Bend
The City of Bend has been accommodating with virtual meetings and electronic submissions. Projects are still being pushed through and passed which has allowed projects to continue at a consistent rate.
The Bend Chamber of Commerce has been releasing weekly information webinar videos that help to update businesses and Central Oregon community members about the impact that COVID-19 is or may have on our safety, our economy, and our work force. Check out their videos here.
Moving Forward
Many clients have been more than happy to continue with their projects and see their dream homes come to life. Montgomery Remodeling and Restoration would not be the company we are without our amazing clients, so thank you to everyone who has been patient with us as we work through these strange times!
We are more than happy to accommodate our clients with any health and safety concerns they may have during our meetings or when working in their house. While we still prefer face-to-face meetings at the client's home for all potential jobs (this allows us to get the best information about the space that will be remodeled so we can take accurate measurements and photos), we've made changes necessary to keep all parties happy and safe.
If you have a remodeling project in mind and are interested in scheduling an appointment, please call our office at 541.371.2625. You can also fill out this form HERE and Lauren will get back to you with our availability.
Our social distanced Tuesday Morning meetings