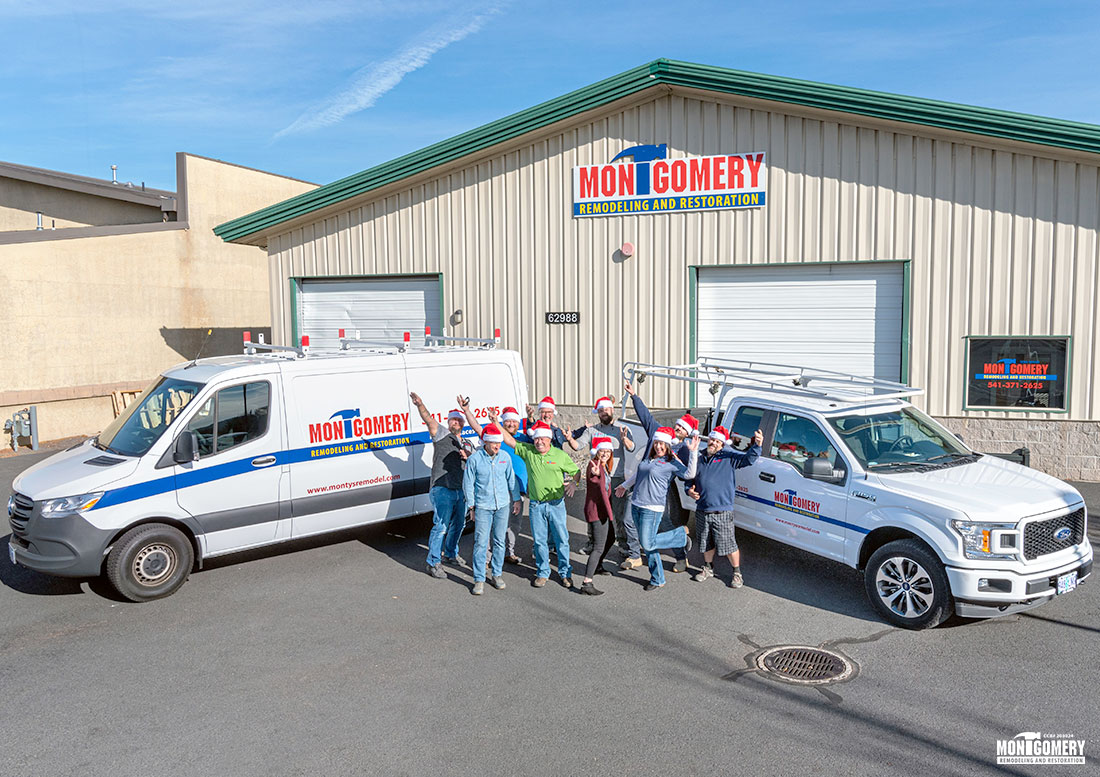 The Montgomery Minutes || Issue 4
As we wrap up another year, we want to recognize how fortunate our company was and how grateful we are for all our clients. This year we had over 420 project inquires, looked at 250 jobs and completed 70 of those. While most of our clients found us online, quite a few heard about us through word of mouth; so, thank you! It's our loyal subcontractors that help us Make Places Better and our satisfied customers that continue to allow us to do so.
Here's a few fun projects that we finished recently.
As 2020 starts, we continue to work on about 30 projects including a couple kitchens, bathrooms, fireplaces and even an addition. We're really looking forward to a rustic fireplace remodel, a fun contemporary laundry room and Japanese-spa-inspired master bathroom that we are beginning in January.
We'd like to remind everyone that we will be closed for the Christmas holiday, starting Monday December 23rd through Friday the 27th. We'll be back at it on Monday the 30th.
We hope you all have a very Merry Christmas and a Happy New Year!