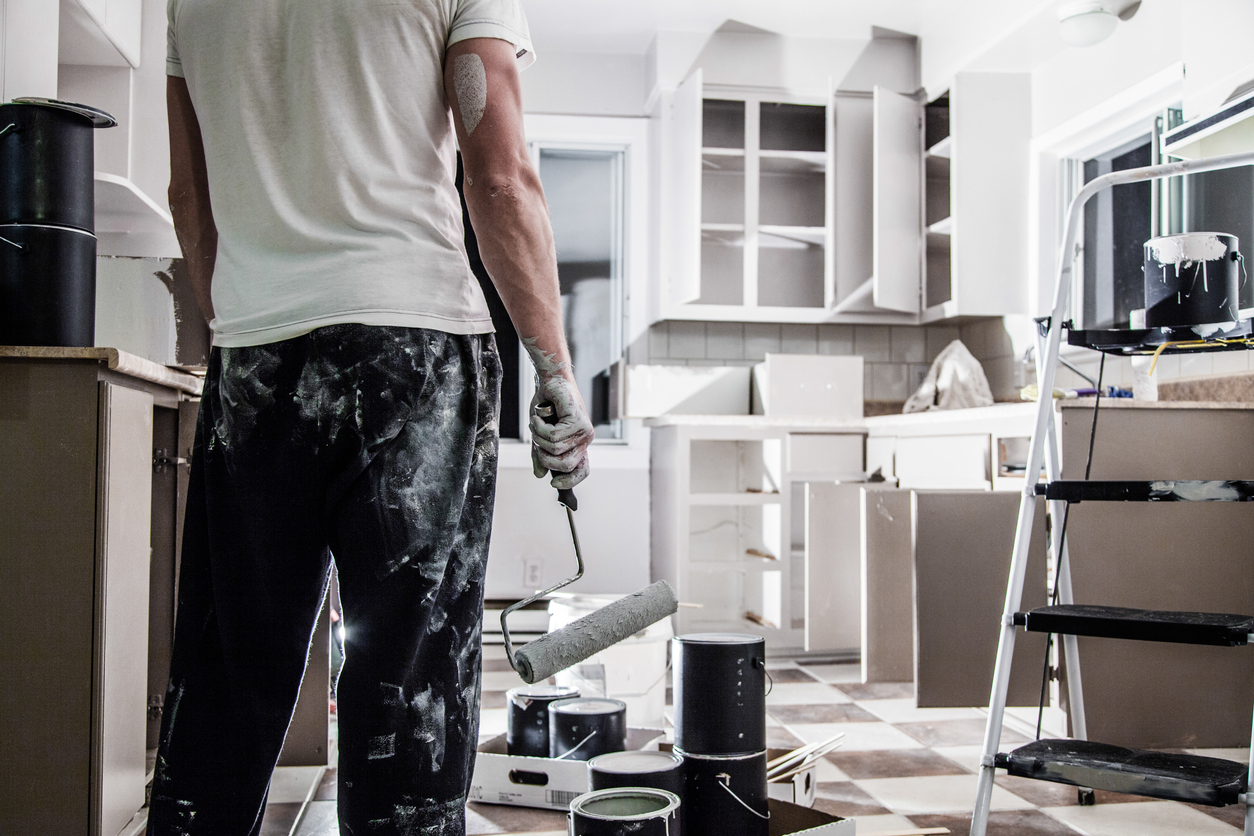 Kitchen Cabinet Replacement Pros and Cons: Paint or Replace?
Your kitchen cabinets are one of the most visual aspects of your entire kitchen, second only to appliances and countertops. While that means you'll need to make smart aesthetic choices when it comes to your cabinet doors and pulls initially, it also means that getting a fresh new look is easy. When you're ready to refresh the look of your kitchen cabinets, you have two basic choices: painting or refinishing the existing cabinetry or swapping out the entire framework.
Painting Your Kitchen Cabinets
While it can be a great deal of work depending on the number of doors and drawer fronts to be removed and painted, this option is a tempting one for the DIY-minded. Be aware that some expertise is needed to complete the project, or at least diligent research online.
Pros:
Can often be done as a weekend "DIY" project, ultimately saving money.
Custom finishes – e.g., differently-colored trim – can be easily achieved.
One of the fastest ways to transform the look of your kitchen.
Cons:
You will need certain tools to remove and reattach the doors themselves, as well as sandpaper or solvents to remove existing paint or stain.
It can be a messy project, even with tarps and drop cloths, so adequate space is needed.
While smaller sets of kitchen cabinets may be manageable for one person, most will need at least two people to paint the doors efficiently.
If anything goes wrong or breaks during the process, the "DIYer" will need to absorb all costs and fixes.
Replacing Your Kitchen Cabinets
Replacing your cabinets entirely is an excellent option if you're looking to add value to your kitchen. This process is typically done through a contractor or via a store that sells updated cabinetry, such as a chain hardware store.
Pros:
Replacing the cabinets allows you to retool layout, space, shelving, and more.
An updated framework may hold more weight and remain more stable than older, existing cabinet structures.
Most new cabinetry will come with appropriately-updated knobs, handles, and closures, such as soft-close drawer and door hinges.
Cons:
Of your kitchen cabinet replacement options, it will be the more expensive choice.
Replacement may take several days or even weeks, depending on the scope of the job and the contractor's efficiency.
As the framework is removed, alternate storage will need to be arranged for all items in the kitchen throughout the project.