Best New Room Additions to Consider
Adding more space to your home is a fantastic investment.  It allows your family to enjoy your current home and create new wonderful spaces without the hassle of selling, buying and moving.  New room additions can range from removing an interior wall to create a bigger bathroom or closet, to adding on an entirely new room in the form of a sunporch or additional bedroom.  Whatever you need, Montgomery Builders has the expertise and experience to help you with this endeavor, no matter how large or small the project.  Here are some great tips for considering new room additions to improve your current home.
A Home Addition: Maybe you're looking to install a new roof with dormers and attic space to convert into a bonus room, or you want to add a room on the ground level of your home for additional entertaining space or another bedroom.  Home additions are great ways to add square footage to your home and actually increase the space under the roof that is dried-in and can be used year-round.  These spaces become contiguous to the existing dwelling and make your home larger.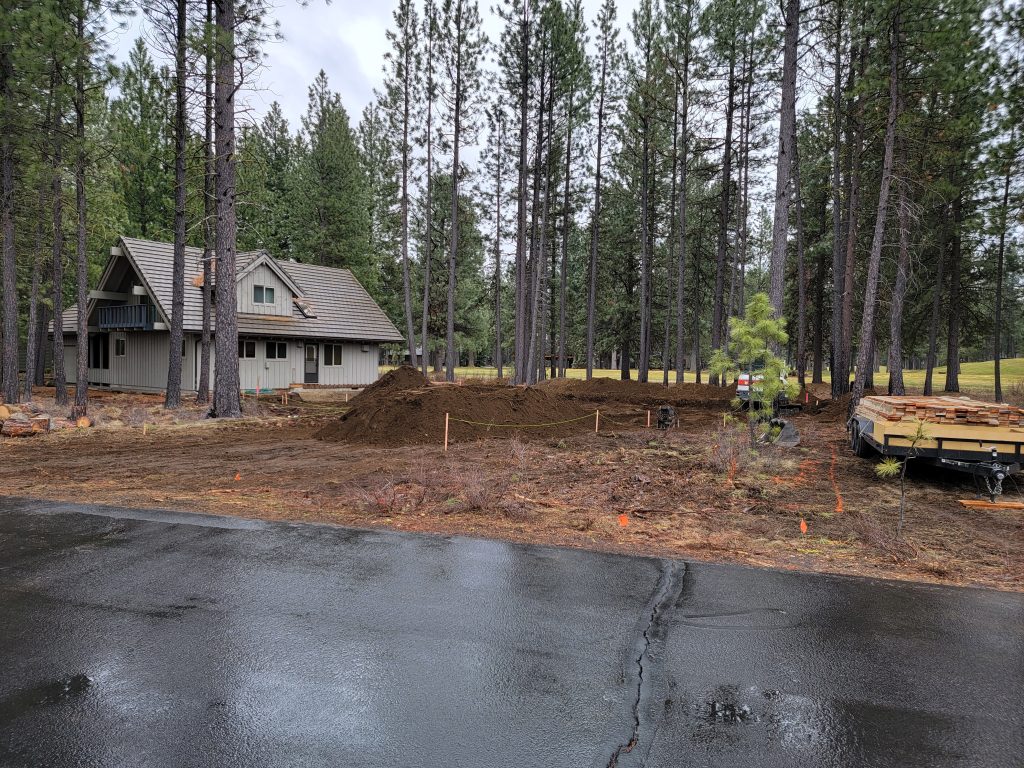 Remodeling Existing Space: While this is technically not a "home addition," because it is not adding any new square footage to your existing dwelling, remodeling CAN create entirely new spaces from your existing floor plan. Reconfiguring walls and layouts can allow for additional bedrooms or bathrooms to be added to your home. Removing existing walls can create a new look by transforming a traditional design into a more "open concept" between kitchen and dining rooms. So depending on your needs and your budget, sometimes a "home addition" can add a room without adding any additional square footage and create just as dramatic an effect as building out or building up.
Attic and Basement Conversions: Finishing an attic or basement is a fabulous way to create more living space in your home. A second bonus room, craft room, extra guest room, laundry room, or even just for storage of appliances and decorations that need to be easily accessible, always improves the livability and enjoyment of a home. Especially in regions where inclement weather can last for months, having space to store bulky but rarely-used appliances like dehydrators, crock-pots, deep fryers, adds kitchen space by freeing up cabinets. Also, storing seasonal decorations in a space that is indoor and accessible from inside your home is a tremendous convenience. If done tastefully and with planning, these spaces can double as a quiet refuge for crafting, reading, or a game room as well.
A Granny Flat or Bump-Out: This type of home addition is becoming more popular as our culture is shifting to a more "multi-generational" lifestyle for many families. While "Granny Flat" is an endearing term for this type of room addition, it's not always necessarily for an in-law or elderly relative. This type of room addition will include a bedroom with a closet, a full bathroom (can have tub or walk-in shower), either a small galley kitchen or a full kitchen with more than one work surface, and a small living/ dining area. These additions, while attached to the home, can also have a secondary exterior door for privacy and the ability to lock the unit from the interior for delineation from the rest of the home. This type of home addition is ideal for families seeking to stay together, but still requiring privacy and a level of independence.
Detached Accessory Units: While these types of room additions are dried-in and livable spaces, they are not attached to your current home. These are becoming very popular and are often used as office space, "she-sheds," craft and hobby workshops, or a guest room. DADU's are secondary living units and are considered home additions, and may or may not include a kitchenette, but usually include a half-bath (commode and sink).