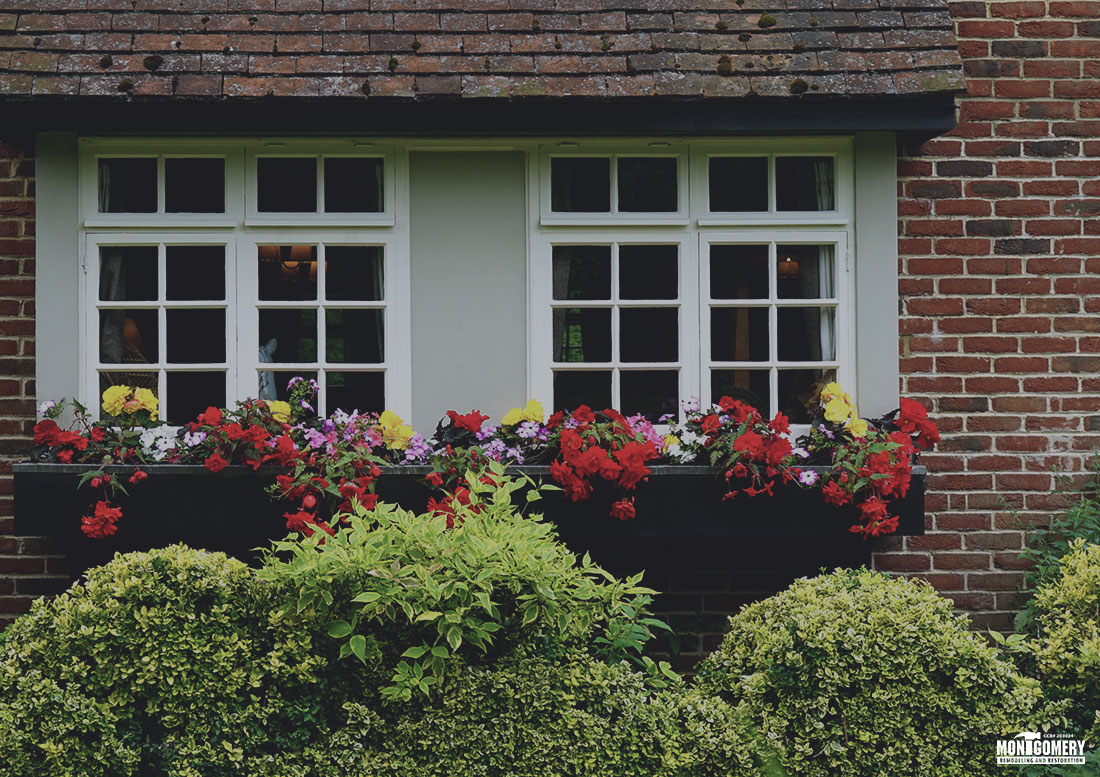 Spring Home Maintenance Guide
March 20th marks the Spring Equinox, which means it is now officially spring! While Central Oregon often experiences uncharacteristic weather this time of year, this checklist is meant to guide you through the next few months as Mother Nature decides if it'll be warm and sunny or drop a foot of snow on us.
Traditionally we think of "spring cleaning" during this time, but there is more that we should do to our home than just clean it. Maintenance is a crucial part of being a homeowner. As you've read in some of our other blog posts, there is a lot we do to prepare our homes for the cold months, but now that it's warming up, we have to remember to reverse a lot of those tasks.  Below is a quick maintenance list to help navigate you into the coming months:
Inspect for winter damages – First things first, inspect your home for any signs of winter damage. While this past season was rather mild, especially in comparison to the Snow-pocalypse of the winter before, it's always a good idea to perform a simple inspection of your home.
A lot of the following tasks will help you to focus on areas more specifically, but a general sweep of the interior and especially exterior of your home, can help you find any damages that may have occurred over the last few months.
[2019 UPDATE || With the weather in Central Oregon, this becomes the best time to check for damages caused by snow and ice. Check for leaks, pools of water, wet spots, wall or floor discoloration and mold. The sunshine melts the snow, but also raises the temperature enough for mold to grow. Be on the look out for any of these signs and check out our Baby it's Cold Outside post for more information on water damage.]
Open vents and check your crawl spaces – Remove insulation blocks in your foundation and open the vents to allow fresh air back into the space.
This is also a good time to crawl under the house and into the attic, to be certain nothing decided to occupy those spaces during the winter. Look for torn or matted insulation, animal droppings, scratches or holes.  If you find damages, hire a professional to make the necessary repairs.
Clean your ducts and change your air filters – Now is also a great time to hire a professional to clean your ducts before you turn on your AC. It's also a good idea to change your air filter, (which is recommended to change at the start of each new season anyway).
This also applies to your air conditioning unit if you have one. Uncover the unit, clean out any debris and dust that may have settled and have the proper maintenance done before you start running it this summer.
Check your smoke and CO2 detectors – Are your detectors working properly? Do the batteries need to be changed?  Check and replace these, as needed.
Clean out gutters and downspouts – As spring carries on, the wind will continue to blow (welcome to Central Oregon!). Not only could debris have built up during winter, but as those spring winds continue, be on the lookout for a continued build up in your gutters.
If you have the proper equipment and can safely clean the gutters yourself, then definitely give it a go. Run a hose on the roof and check for proper drainage. If you find a leak, caulk or epoxy to seal the leak. However, it's never a bad idea to hire a professional who can help save you the time and safely take care of it for you.
Wash your windows – It may have been some time since you last opened your windows. Check each window in your home for stuck hinges, broken screens, damaged caulking and/or cracked panes. Fill the cracks and caulk the edges. Replace any broken or worn hardware and lubricate hinges and closures. Fix what you can but replace if necessary. (p.s. we can do that for you!)
While you are at it, it's also a great idea to remove the screens and give them a good wash. When the screens are off, wash both the inside and outside of each window as well. (Don't forget your blinds!)
Pressure wash everything! – Since we mentioned washing, get your self a pressure washer, or rent one from your local hardware store, and get cleaning. There's nothing like watching as months worth of grime and build up are just washed away in a matter of minutes.
Pressure wash your fences, siding, decking, driveway and windows. You'll be amazed at how new everything can look after a deep wash. While you pressure wash, this is a great opportunity to look out for any loose boards in your fence, deck or siding and any cracks in your driveway and windows. Repair what you can but replace when necessary.
Landscape the yard and maintain sprinklers – Now that spring has sprung, it's the perfect time freshen up the yard, but first, be sure to check your sprinklers and determine no cracks occurred in the pipes during winter. Check for exposed lines or broken valves and improperly working sprinkler heads. If you find any damage, call a professional before your yard starts needing water. Take the insulation off your hose bib and screw your hose back on. Also, cut back and trim your vegetation and overgrown plants.
Bonus: Planning a garden? Do your research now and prepare for either starts or seeds. A good rule of thumb for Central Oregon is to wait to plant until there is no longer snow on Black Butte.
A well-maintained home is safer, will cost you less in the long run, will save you time, and adds value to the most expensive asset you have. The security you get knowing your home is up-to-date and cared for can give you peace of mind for a happier and healthier life.
While we know you can't wait to get straight into spring clean mode, we definitely recommend using this checklist to make sure everything is in working order and your home is as ready for spring as you are.