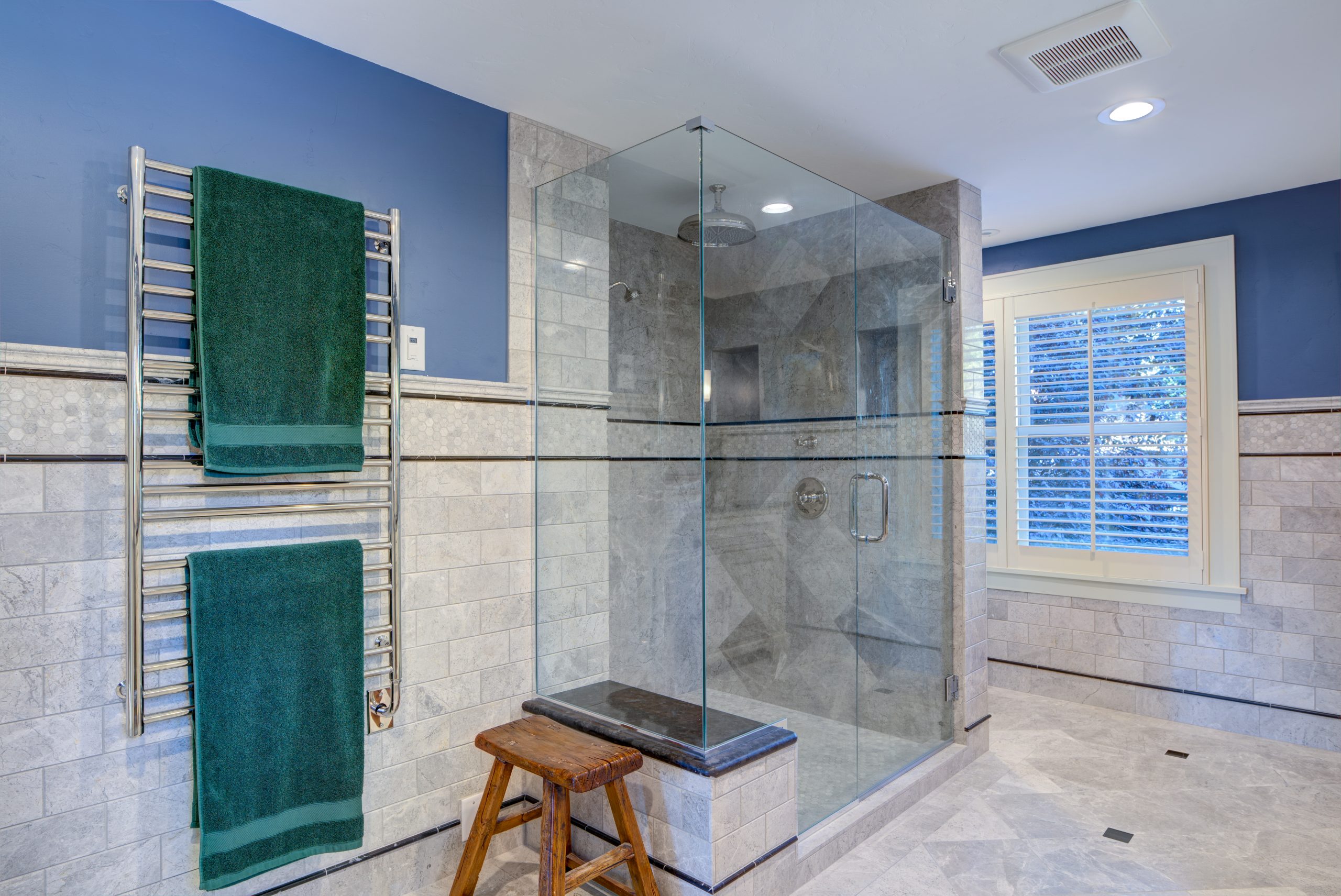 Remodeling a Shower using Shower Pan or Tile Flooring
In addition to being a valuable selling-point, a custom bathroom can be one of the most relaxing spaces in your home. With the right aesthetic, it can be a haven of self-care and rejuvenation as well as a necessary and functional space. If you're planning your custom bathroom remodel, there are many small elements that can make a big difference in the overall look and feel of the space. One of those elements is the shower flooring.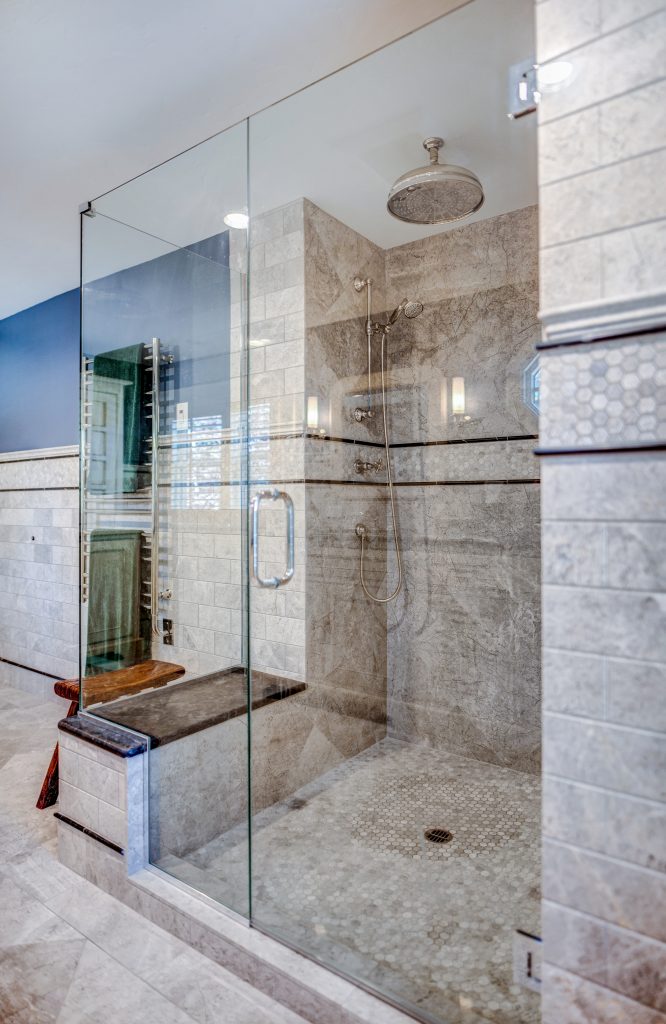 There are many options for your shower floor, allowing you to carry your design theme right through your entire home, even into the shower. Whether your theme is rustic cabin, scandi-chic, or minimalist contemporary, the design of your shower and shower floor can keep with your style.
The first decision for your shower floor is shower pan or shower tile. Based on your design theme and your budget, this can be a fairly simple decision to make between the two options. Shower pans are typically less expensive and an easy installation. They often come with a warranty, are easy maintenance, and can fit with most design styles. Shower pans can be made of vinyl, metal, acrylic, fiberglass, porcelain, or even glass. Shower pans are pre-formed to the shape of your existing shower space, and the thresholds come in a variety of depths from up to 6″ to barrier-free. For seniors or individuals with disabilities, it's important to consider the height of the threshold when designing the shower. Because they are one piece with no grout or seams, shower pans are typically easy to keep clean and maintain, but the proper cleaning solution and technique must be used depending on the type of material.
When a pre-manufactured shower pan won't provide the look you want, tiling a shower floor gives a homeowner many more options to really create a bespoke atmosphere in their shower. When considering tile for your shower floor, be sure to consider safety and upkeep. Depending on the type of tile / stone you choose for your shower floor, you may need to have that material sealed, stained, or made slip-resistant. Our experts at Montgomery Remodeling can help you as you make all these choices, so that regardless of the type of stone / tile you choose, it will still fit your needs and lifestyle.
Materials from marble to travertine to porcelain tile offer an abundance of design choices, but what all tiled shower floors have in common is grout. The grout on the floor of your shower is exposed to much more abuse, moisture and wear than the grout throughout your home. So while most homeowners, understandably, focus on the color of the grout in their bathroom and shower, it's important to understand that the grout in your shower floor must be considered carefully. Most experts agree that epoxy grout is the best type of grout to use when tiling a shower floor because it is the most mildew and moisture resistant. Epoxy grout can come in a variety of colors, and some even come with a metallic sheet or glossy look to them to make even the most neutral colors pop. Those little details often make a huge difference in really making a bathroom look custom and unique.
So as you're working through your bathroom remodeling ideas, make sure to make your shower floor one of the MOST important decisions as it can be on of the elements that can make the space look beautiful and function safely, and create that in-home sanctuary you deserve. We're looking forward to hearing from you as you begin to think about your bathroom remodel. Our clients are not only happy to show off their custom bathroom remodels when we're done, but they're happy to recommend and refer us as well. Happy clients are the highest compliment we can receive, so give us a call today and let us help you with YOUR bathroom remodel. Call now 541.371.2625