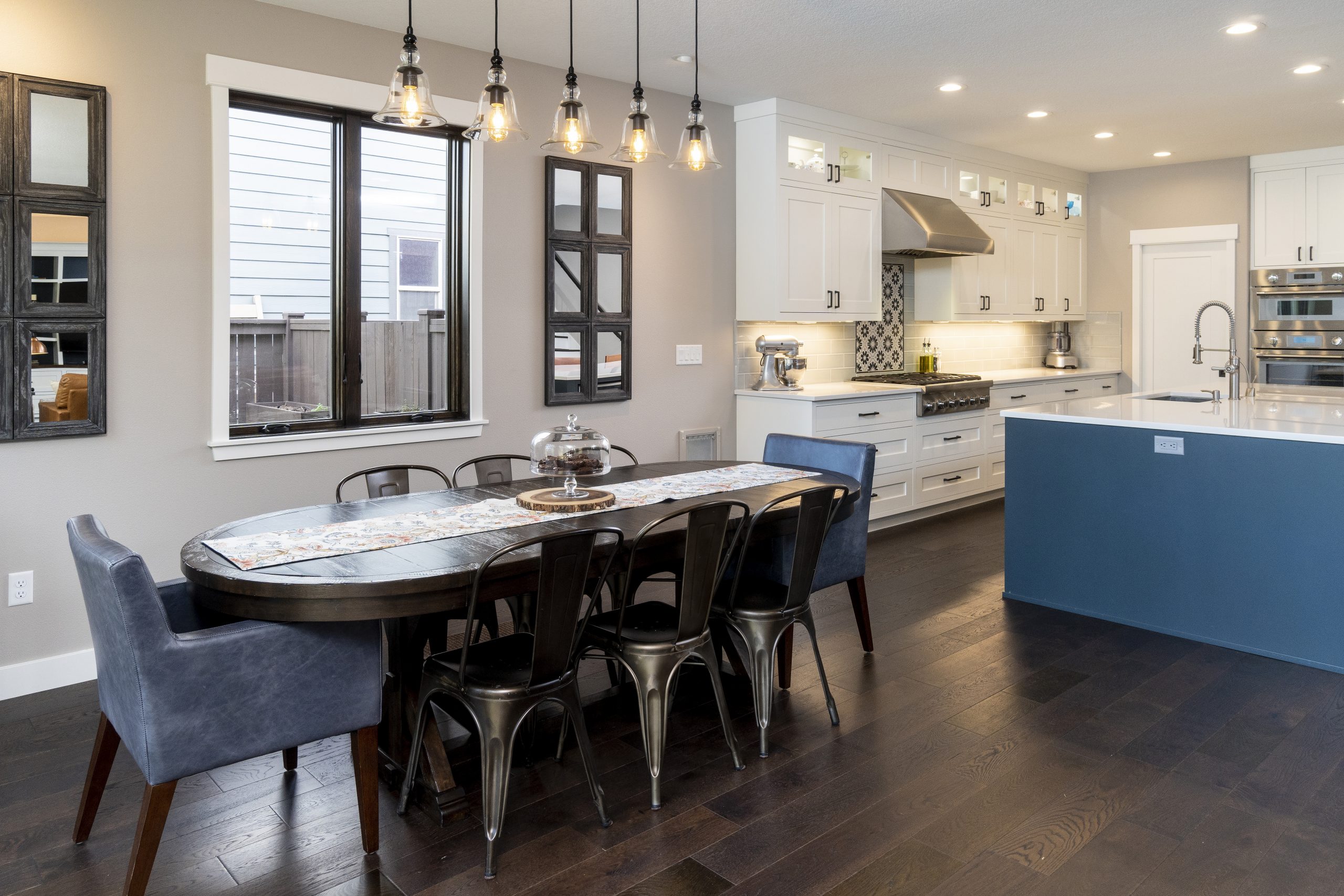 Layered Lighting in a Kitchen gives a Spacious Impression
It's undeniable that remodeling the kitchen ranks highest among home improvement projects to increase a home's value. The most important element of a kitchen remodel is making the space functional. And in contemporary culture, with more people working, playing and vacationing in their own homes, the kitchen space often functions for multi-use. A gathering space for dining, a casual space for entertaining, and even a space for kiddos and teens to complete academic work are all becoming frequent secondary functions of the kitchen.
"Incorporating task, decorative, and layered lighting helps to create a warm, inviting and functional space. The combination of light sources gives homeowners the flexibility to create beautiful ambient lighting or focused task lighting depending upon their needs."  Cami Clawson, www.bendinteriordesigns.com.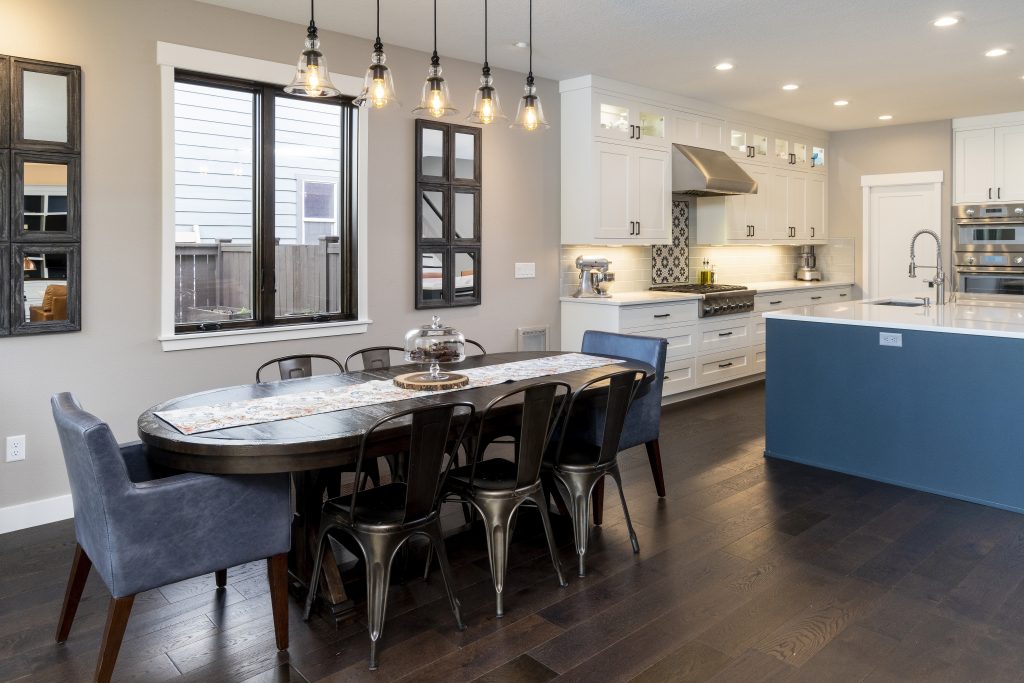 So, to make the most of your kitchen remodel using the existing space, plan and budget with light in mind. Layered light and multiple sources of light are the most effective ways to make the kitchen seem bigger and more spacious.
Ambient light can be from a sliding door accessing a patio area off the kitchen, a skylight, windows in a vaulted ceiling, or just a window over the sink. The more ambient light you can allow into a kitchen, the bigger the space will feel because it is essentially pulling the eye outside, making the space feel bigger.
Layered lighting is extremely important as well to make the kitchen feel as open and spacious as possible, so as you design your new kitchen think about recessed lighting in the ceiling and drop lighting over an island or dining nook. Task lighting over prep areas or a small workstation is important too for function and to delineate those spaces visually. Even when they're not in use, a prep area lit by under cabinet task lighting can make the kitchen space seem larger.
Design doesn't have to be overwhelming. Call the pros at Montgomery Remodeling and Restoration for help planning your dream kitchen remodel, and for expert advice on the best lighting options within the space you have.